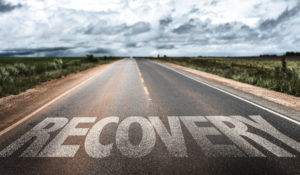 Any surgery has recovery time, and outpatient hand surgery is no different. Hand surgery is usually fairly minor, but it can take quite a long time for full recovery. You use your hands automatically without thinking, and because of this it can be difficult to remember to restrict your movement while you are recovering. Here's what you need to know about recovery from hand surgery and what you can do to make it easier.
Recovery Time
The amount of time that it will take for you to recover from your outpatient hand surgery will depend on what type of surgery you had. Minimally invasive hand surgeries such as carpal tunnel repairs and trigger finger repairs are extremely minor and have fast recovery times. Tendon repair can take up to 12 weeks for you to get full strength back in your hand, with up to six months before you are fully recovered. Stress fractures take anywhere from six to 14 weeks to heal.
It is important to discuss recovery time with your doctor before and after your outpatient hand surgery. Your doctor will be able to answer all of your questions and let you know exactly what to expect in the weeks and months after surgery.
Making Recovery Easier
There are a lot of things that you can do to make your recovery from hand surgery easier. First, it is important that you follow all recommendations and restrictions given to you by your doctor. You can also make some lifestyle changes to help make recovery easier. Put away heavy items that you should not be lifting so that you don't pick them up without thinking. Put the items that you will need within easy reach, and always ask for help if you need it.
If you are in need of outpatient hand surgery, our surgeons are among the best. Contact us today for an examination and consultation.