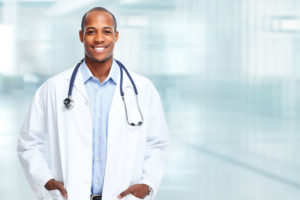 We all know what it feels like to endure chronic joint pain or a sudden and unexpected injury. For the best treatment that delivers lasting results, you need the attention of an orthopedic doctor and surgeon.
Orthopedic doctors undergo extensive training and education in order to understand the extremely complex musculoskeletal system that involves the bones, joints, ligaments, tendons, muscles, and nerves. They make it their mission to help you restore and keep a smoothly functioning musculoskeletal system that helps you move, work, and live your life to its fullest.
What Can Your Orthopedic Doctor Do?
Overall, orthopedic doctors offer their services to diagnose, treat, rehabilitate, and prevent musculoskeletal problems. This means that you should see your orthopedic doctor as you are trying to identify the nature of your injury or disease, improve your condition with medications, exercises, surgeries, or therapies, and slow or stop the development of unwanted musculoskeletal conditions.
What Are Common Orthopedic Specialties?
The musculoskeletal system encompasses the parts of the body that form, support, and stabilize movement in the body. From bones, muscles, and cartilage to tendons, ligaments, and joints, orthopedic doctors handle it all. In particular, you can expect your orthopedic doctor to handle shoulder, knee, hip, hand, and elbow injuries and diseases.
Where Can You Go to Find the Best Orthopedic Surgeons In Florida?
There are many orthopedic doctors and surgeons in Florida, but only a few that offer the superior level of medical treatment that you deserve. Suncoast Orthopaedic Surgery and Sports medicine is located in Venice and Englewood to help restore health and comfort to patients across the state.
You can always count on the team at Suncoast Orthopaedic Surgery and Sports Medicine to protect you from serious musculoskeletal conditions and provide effective and innovative treatments. Just call (941) 485-1505 to make your appointment now.