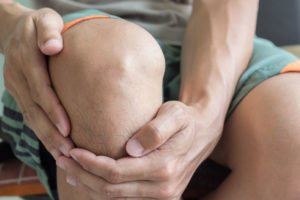 The medial collateral ligament (MCL) sits on the inner part of your knee and serves the essential purpose of holding bones together and supporting the stability and strength of your knee joint. When the MCL becomes injured due to a tear, it can lead to significant pain and loss of movement. Fortunately, orthopedic doctors can diagnose and treat medial ligament injuries to heal your knee and help you return to the activities you love.
An Introduction to the Medial Collateral Ligament
The MCL can be injured in a few different ways. Football, rugby, and other contact sport athletes are vulnerable to MCL twists, sprains, and tears since it is so easy for them to twist the ligament or sustain direct impact to the knee. However, athletes aren't the only ones at risk. The MCL can also become injured through falls and twists of the knee joint in daily life.
Signs You've Torn Your MCL
An MCL injury is categorized as Grade 1, 2, or 3 based upon severity. A grade 1 injury is the least severe, with just mild tenderness on the inside of the knee over the ligament. A grade 2 injury is more intense, with swelling and decreased range of motion when bending the knee sideways. A grade 3 injury is a complete tear of the ligament that causes the knee to become unstable and wobbly.
Symptoms of an MCL injury include a popping sound when the injury occurs, pain and tenderness on the inner part of the knee, swelling at the knee joint, a locking knee joint, and inability to put weight on the knee.
Treating Your Medial Ligament Injury
Your orthopedic doctor can treat your medial ligament injury using a few different methods. For grade 1 and 2 injuries, ice, elevation, and compression are usually enough to help the MCL heal. These strategies ease pain and help stabilize your knee so you can regain function.
While these techniques can be used for a grade 3 tear, you will also most likely need physical therapy to strengthen muscles and improve your knee's range of motion. It will also help to wear a protective knee brace during future physical activity. If your MCL is torn in a way that it cannot repair naturally, you may need surgery to reconnect the ligament with stitches, staples, or sutures. You can expect this to require about eight weeks of recovery time.
If you believe your MCL has suffered a sprain or tear, call Suncoast Orthopaedic Surgery and Sports Medicine at (941) 485-1505 to schedule an appointment with an experienced orthopedic doctor. With locations across Sarasota County, Suncoast Orthopaedic Surgery and Sports Medicine can provide the care you need to heal and regain your full range of motion.