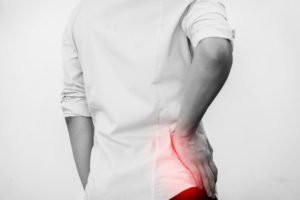 If you have chronic hip pain, you are probably looking for answers and solutions. Many doctors are no longer prescribing narcotics except when deemed absolutely necessary, and that means that many hip pain sufferers are having a hard time finding relief. It can be tempting to rush into hip replacement to stop the pain, but there may be a better solution.
Stem cell therapy is a revolutionary new treatment that is still undergoing investigation. It has been proven to reduce chronic hip pain, reduce stiffness, increase mobility, and improve the overall condition of the hip. Many people are avoiding hip replacement surgery by undergoing these stem cell treatments.
It is unclear how long these treatments might be effective. Results vary, and researchers are still struggling to understand why. However, stem cell therapy is completely safe to repeat as necessary. Even if your results only last about six months, you will still benefit from the treatment.
Stem cell therapy is most effective in benefiting hip pain by:
Reducing inflammation

Decreasing chronic pain

Relaxing hip joint stiffness

Reducing swelling
The combination of these benefits will mean improved quality of life, with less pain and easier movement. You may be able to put off or avoid hip replacement surgery with these treatments.
Stem cell therapy is completely safe. The stem cells that we use are harvested from your own body, which means there is no fear of side effects or rejection. While a few patients report no improvement, most people benefit. There is no risk involved, so it is worth the chance that the stem cell therapy will work well for you.
If you are interested in learning more about our stem cell therapies for hip pain, contact us today for more information or to schedule your appointment.